Thank-you so much to my secret pal
smellen_of_troy
!!
I was out of town working way up north in Fort McMurray last week, so I wasn't home when the package came. My husband taunted me with text messages saying that I had lots of cool stuff in the mail.
I was so excited to open this, and I LOVE both the delicious skein of
misti alpaca
and the SLIPPERS!!! she made me.
I am often cold, and wear slippers in the house all the time unless it is a boiling summer day. In Canada, it's rude to wear your shoes in somebody else's house, and I have taken to hauling my cheapo/old-man/bought-at-zellers slippers to my friends' houses.
These are so much cuter and convenient, and they will live in my bag at all times when not on my feet.
Here they are on my large feet (they fit very well):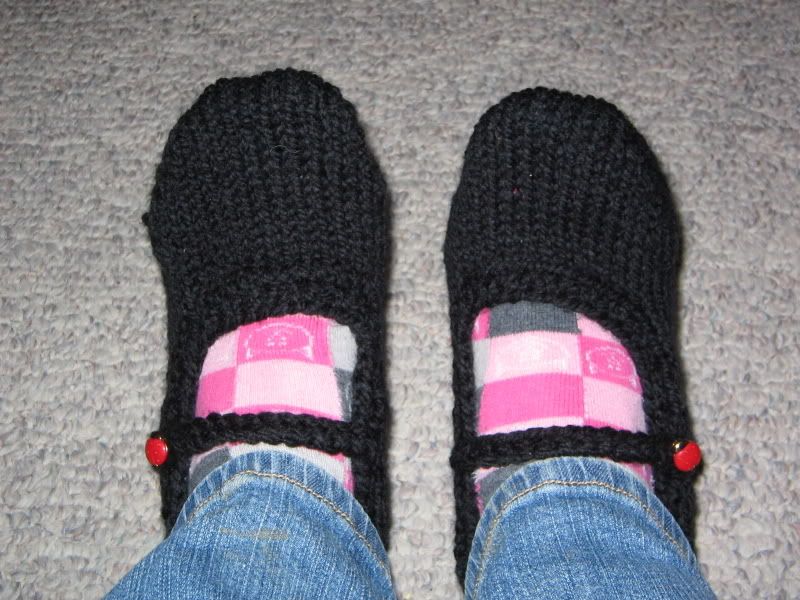 They have the most adorable ladybug buttons: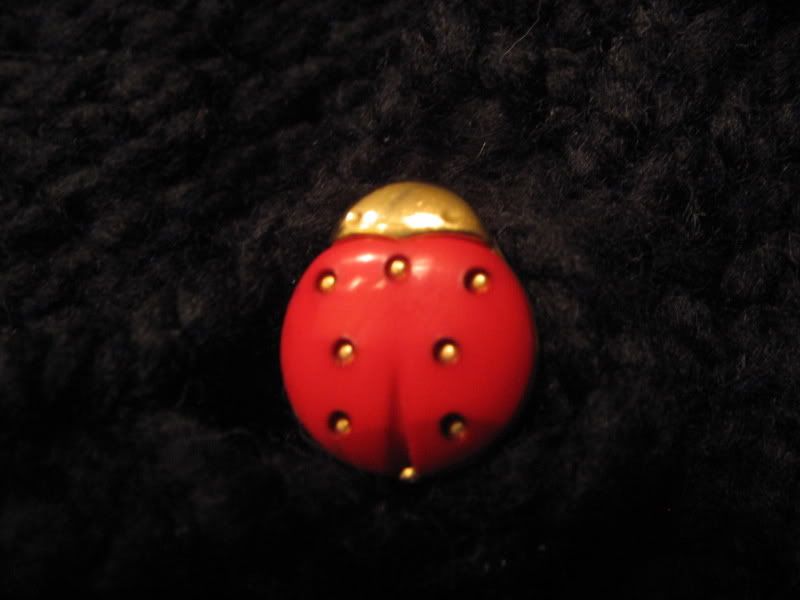 I am not very bendy, but I got my husband to take a picture of my smiling face and one of the slippers at the same time: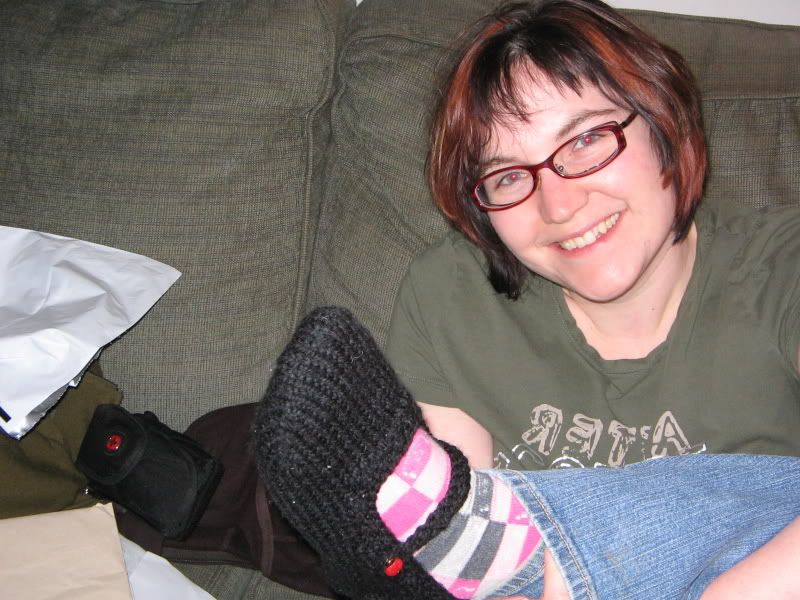 You've spoiled me rotten, Smellen!
In honour of your semaine provincial de la fierte francaise: MERCI!!!!!
Current Mood:
happy
Current Music: Serena Ryder